We've Got
the Direct Connection Covered
World Leader in Direct Response, Home Shopping and Retail Product Distribution
Northern Response handles the licensing and distribution of infomercials, DRTV spots and product placement through five sales divisions: DRTV, Retail Sales, International Distribution, Internet/Database Marketing and USA Distribution.
We will help you achieve rapid global distribution while maximizing sales at no cost to you.
Over 25 successful years pioneering the industry
Largest distributor of infomercials in Canada
Fastest retail placement
Better shelf positioning and stronger sell-through
Distribution to over 90 countries
Proven track record of success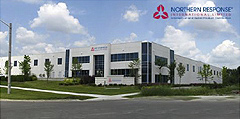 Molly's Marvelous Cloth, a reusable, machine-washable cleaning cloth has debuted in Walmart, CVS and Staples stores in the United States and Canada. The cloth requires no chemicals—just water. Consumers just have to wet it, wring it and wipe....
Have an Idea?
Submit your invention and let us help you realize
your dreams.